Micro Buffs Serious Suggestions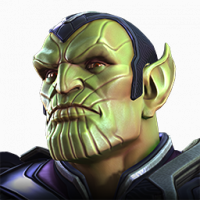 Greekhit
Posts: 1,392
★★★★
Quick fixes can that can be addressed immediately:
1. MsMarvel Kamala Khan
Reduce time needed on gaining fury buffs from heavy at 50% of current state
2. Rogue
Increase time stealed buffs stay on her till she touch the opponent by 50%
Both champs easily updated to match the meta and be competitive.