WTH!!!!!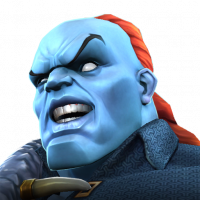 BenQcSlayer
Posts: 869
★★★
This is what I get as my last 5* and 6*
This is what mr holy grail gets for is F2P account
This game is rigged... hit me with all the disagree and all the RNG, conspiracy theory, i dont care anymore... after the shehulk fiasco, this is just plain BS from kabam.
This discussion has been closed.