Looking for one to join us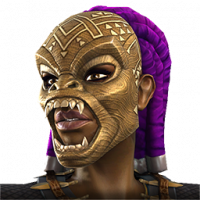 Con892
Posts: 101
★
Hey all, alliance EFTD are looking for one to join us after this current war due to a member if the ally retiring. He is finding the game a bit tedious after playing for so long.

We are in gold 2 and play all 3 bgs

We carry out 2 x bg doing map 5 and 1 by does map 4 in quest. You can choose weather you would like to do either map 4 or map 5.

We are relaxed but still get 100% in both war and quest.

We are looking for a player who is active and can do both war and quest. So please have enough champs to cover both.

Please get in touch either in game or on the "line" app at connor892

Come for a chat and join the family.