Alliance War Season Rewards for Season 13 have now been distributed. Compensation for individual Wars will be sent later today (Nov 20). You can leave your alliance and still receive the individual Wars Compensation. We are also investigating an issue with Champions stuck in AQ. At the moment Days 1-4 of Honor Rewards have been paid out, Day 5 and full Rewards are still coming!
AI ending combos into my block and then Parrying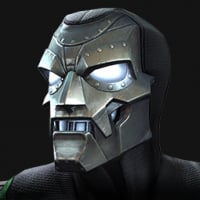 Starlord27
Posts: 42
★
What's up with this? On several occasions now the AI hits into my block and ends their hits with a clear medium hit. It's not always a 5 hit combo, none the less it's a medium hit INTO MY BLOCK.

As I'm wise and know the game...I know this means they're now wide open for a hit. As by accident sometimes I'm the fool that ends a combo into a block (rarely I do this now but still) and IMMEDIATELY get punished for it.

God forbid I try and punish them though...they have super spidey senses (and I'm not even fighting Spider-Man) and can immediately recover with a parry??????

Come on...