CAIW or the Thing: R5 awakening and siggening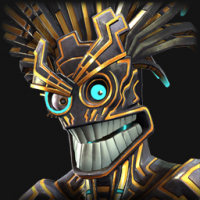 Sraelkin
Posts: 1
Hey guys, at a bit of a crossroads right now. I have 150+ sig stones to drop on my first r5 science champ (other r5: Blade, Medusa, Corvus, Domino, Darkhawk, Aegon), and I'm like a goat between two bales of hay. I recently pulled both CapIW and Thing (and Aegon is working on the Labyrinth so will have the awakening soon), and although the utility of Cap calls me, so does the prestige and tankiness of Thing (Lagacy's vid on it makes me think he's the go-to guy in variant1 killing too).

I'll be using the winner of the sig stones to bulk up my AW team as well as help explore 6.1/6.2/Variant1

Any suggestions? Thanks!