11.6M G3 alliance LF1 200k+ uncollected player, AQ 44443, 3 BGs in AQ/AW, Line required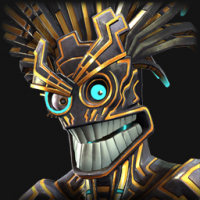 Saltygoodness
Posts: 35
We are a friendly, active, growing alliance and are looking for one active player to join our ranks after AW season ends.
We regularly do 3 BGs in AW and AQ and have members from different timezones.
AQ:
all BGs run maps 44443 in AQ. Our weekly score is over 50M.
AW:
Our current / last season rank is Gold 3, right now we working on getting into Gold 2 bracket. AW Tier is 9-10.
Summoner advancement:
we regularly reach 500k-750k in SA and get rank rewards.
We get 100% rewards in all 1-day alliance events, usually reach rank rewards in 3-day events.
No donations / minimums.
Requirements:
- uncollected or a highly skilled player
- active participation in AW and AQ
- Line app
- 200k+ total hero rating
Please contact
Saltygoodness
on Line or in the game app.