ALLIANCE WAR MATCHMAKING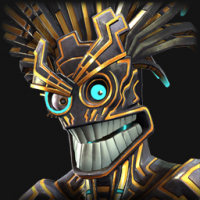 ponzi92
Posts: 10
★
Matching alliance war..
By now we understood what you said was't true..the matching war suppose to make by rating war of each alliance,instead it didn't..
We are no saying this without any proofs..indeed..by instance:
How is possible to find in master grade alliances like:
STAKAG with rating 28.505.409,or
CHOSEN ONE with rating 28.383.870,
Ro31 Elite Squad with rating 28.552.258,
PycN4N with rating 26.385.427
Hells Bells 2 with rating 26.091.562.
Why our alliance has similar rating but it's always matching with other alliances with war rating close to 40.000.00?
The same thing happens in platinum 1 grade,where our alliance now is..we are matching always by prestige and not by rating war,because we have 3.050 rating war and 30.000.000 alliance rating..but the really problem is that you always matching alliances with low prestige against other with the same prestige..
We're asking you to make better the matching war because matching by prestige doesn't mean matching alliances with same level in the game..
Prestige doesn't make understand if one player is good to the game,instead it's a variable for the aq, which you obligated the mcoc community to rank up pg useless only by prestige..(as goldpool,Phoenix,thor ragnarok,diablo ecc..)
I can't see fair to have high prestige and to be matching always with the same alliance ,to have that kind of prestige we had to pay really money and we have to keep to spend money for the war because we always matching alliances much bigger that our..
WE'RE ASKING YOU IF WILL BE EVER POSSIBLE TO HAVE MATCHING WAR BY RATING WAR MUCH FAIR FOR ALL COMMUNITY..WHICH MUST BE THE ONLY PARAMETER IN THE ALLIANCE WAR?