3 bugs found this morning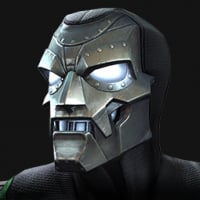 MorbidAngle
Posts: 802
★★★
1) Mr. Sinister not gaining charges after beating an opponent (DD on epic path for Alternate Reality)

2) Awakened Nick Fury starting fight on 2nd phase in Arenas and even in Alternate Reality final boss fight

3) Fisticuff interaction on Node 20 in AQ broken. Toggle Unstoppable and Unblockable effects are off in the first 20 seconds as a result of fisticuffs, but degen from Brute Force still takes effect. Is that intended?