Alliance War Season Rewards for Season 13 have now been distributed. Compensation for individual Wars will be sent later today (Nov 20). You can leave your alliance and still receive the individual Wars Compensation. We are also investigating an issue with Champions stuck in AQ. At the moment Days 1-4 of Honor Rewards have been paid out, Day 5 and full Rewards are still coming!
A Group of Exotic Dancers looking for 1 token guy to show us how to play MCOC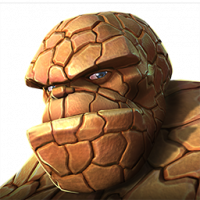 Ground_Round1
Posts: 862
★
Well, now that I have your attention...

We are a group of moderate players who work together to maximize rewards. Most of us are 5x5 burnouts who just enjoy playing without all the AQ/AW pressure.

AW: 2 BG's in season, 1 BG off season. Traditionally we are G2, but last season slipped into G3. Hoping to bounce back.

AQ: 544, 544, 444, 444, 433 for 80-90 mil weekly.

400-500k SA weekly, small minimums just to help us weed out the deadwood, no donations.

We use discord for group chat.

Holler if this sounds good. We had a few key players retire, and looking to be 30 strong very soon.

ground round#0363 in discord, Ground Round in line, Gound Round in game.