Summoners, due to a technical issue, this week's series of Alliance Quests will be cancelled at 4pm PT. There will not be any Rewards for this series. The next series of Alliance Quests will start on April 18 at 12pm PT. We will be assessing the impact on Alliances and compensating accordingly, as well as returning Alliance Tickets.
Who should I rank up next?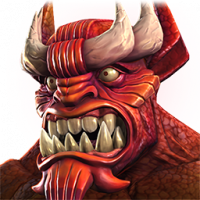 SassyMasty
Posts: 307
★
Long time player, playing casually in a retirement alliance now.
Really the only use I get from the variety anymore is a nice variety for the UC event quests and some epic event quests...
-Act 1-5 100% + cavalier
-Arena only for t4b and sometimes t2a
-Set with AQ, and AW but IDK how strong I want my AW defense to be
-100% rol
-100% rttl
I love champs like Symbiote Supreme but he's too reliant on staggering buffs.
I just wanted to get some opinions on who is worth the rank up. I can add some champs (the ones not pictured) if need be.