**Login Issues - Update Aug 9**
Hotfix 36.1.1 is now live. This fix targets errors while logging in that some summoners faced. Manual update may be required.
November 8th: Arena Fixes, Failure to Claim Rewards, and Compensation [Updated Nov 15th]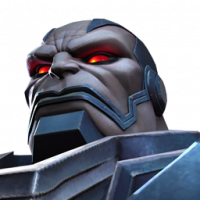 Kabam Miike
Posts: 7,389
Administrator∙Moderator ›
Summoners,

We have now pushed a fix for the Arena issues that many of your have encountered today. We are confident that this fix has resolved all Gameplay/Fight issues, but if there are continued bugs, please let us know.

We still have some outstanding issues to look into, including the inability to claim Rewards that were earned during the issues today, and we will continue to look into these over the weekend, and into the week. Those rewards are not lost. You will be able to claim them.

We know that many of you will have knock-on issues, such as those that had missed out on a war due to being unable to enlist (or were un-enlisted), or were not able to complete Alliance Quests because of the downtime, missing out on Arena times, among other knock-on issues.

With the fixes now in place, we can start to consider what kind of Compensation we will put together for our players. This will not be done this weekend, and we likely won't have news on it until next week.

This was a system-wide issue, and as such, we want to be sure that we have covered every area of the game.

We will take care to ensure that we make this situation right for all of our players. We really appreciate your patience and cooperation today, and ask that you give us some more time to ensure that we can come up with a plan that satisfies our need to make this right for you all.

Regards,

The MCOC Team
Post edited by Kabam Miike on
This discussion has been closed.