Alliance War Season Rewards for Season 13 have now been distributed. Compensation for individual Wars will be sent later today (Nov 20). You can leave your alliance and still receive the individual Wars Compensation. We are also investigating an issue with Champions stuck in AQ. At the moment Days 1-4 of Honor Rewards have been paid out, Day 5 and full Rewards are still coming!
FACE ME!!! puny DOOM!!!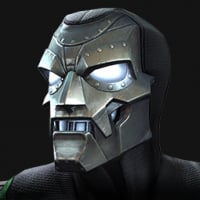 ADMK
Posts: 17
★
i just found that ghulk activates "FACE ME" against dr.dooms special attacks...if he receives
damage by SPs he'll regen 70%hp
src="
https://us.v-cdn.net/6029252/uploads/editor/11/3ooxy8sm1k1t.gif
" alt="" />