It's Another Champion Rank Up Post
LibertyPrimeV1
Posts: 1,825
★★★★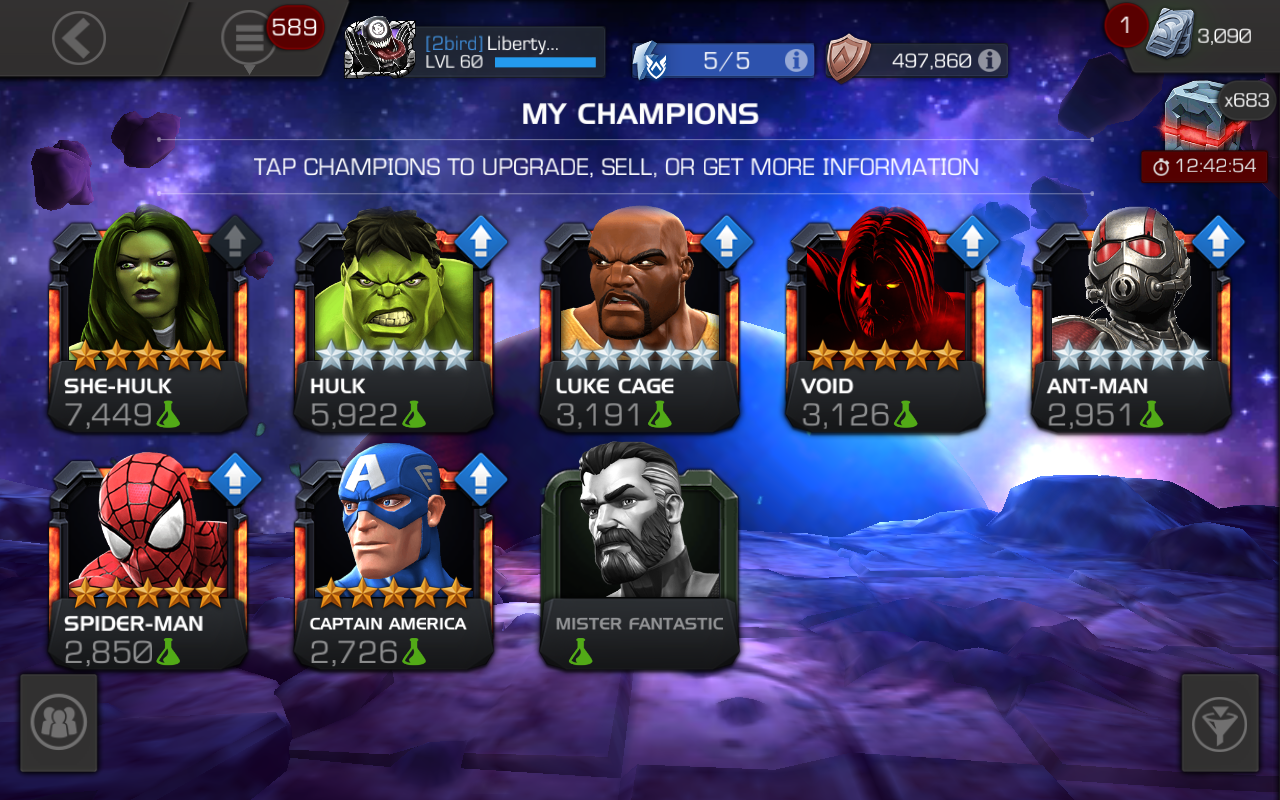 Who should I focus on Ranking Up right now?
Little bit of Info that may help your decision: I have a 6 Star Wasp but No Form of Ghost for Ant-Man, I already have a Sig 99 Rank 5 4 Star Void that usually works fine when he's needed, I have all of Void's Synergies as Rank 4 4 Stars or higher, Luke Cage's only Big Synergy seems to be The Champion Synergy which I wouldn't be able to use very well, I have all of Hulk's Synergies as Rank 3 4 Stars or higher, and my current Story Progression is Act 5 has been cleared once but I haven't bothered attempting Act 6 after the recent Calendar Changes.
If you need any other Info let me know.
(Also I currently have 10 T4 Science Catalysts, only 2 T2 Alpha, and a 5 Star Science Rank 3-4 Gem.)
It's Another Champion Rank Up Post
43 votes