Recruiting for gold 2 alliance. Looking for 3-4 active members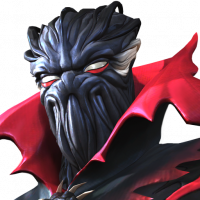 Brazenhut
Posts: 110
★
We are a gold 2 alliance running tier 4 maps in AW and maps 5/4 in AQ. Looking for strong members who are comfortable running these maps. We are otherwise pretty laidback with donation requirements and contribution to other events. We prioritize real life but do expect good communication and a heads up when being absent for extended periods from AQ/AW. Use discord for communication and are looking to add 3-4 new members to our alliance.
Alliance details are :
If interested then here is the invite for our discord server.
https://discord.gg/xS4Ee7K