**UPDATES TO ENLISTMENT GIFTING EVENT:**
To prevent exploitation, we will prevent new Accounts from being able to Gift enlistment crystals. We will also be taking action on those who are using 3rd Party Sellers, Bots and other farms to gift themselves mass amounts of Enlistment Crystals. Lastly, we will be adding an expiration timer to Enlistment Crystals. All unopened Enlistment Crystals will expire on Oct 18 @ 17:00 UTC. For more information, please see this post:
https://forums.playcontestofchampions.com/en/discussion/346104/updates-to-enlistment-gifting-event
**KNOWN ISSUE**
We have adjusted the node placement of the new AW maps to better allow path traversal. As a result, defender placements have been reset. Please, take a moment to re-place your defender setup. We will be pushing out a message in-game shortly.
READ THIS FIRST prior to making suggestions or requests!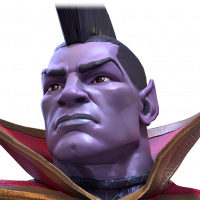 [Deleted User]
Posts: 724
★★★★
Hi everyone
Welcome to the Suggestions and Requests forums! If you have an idea to help make this game even better, please post your suggestions here! While we cannot reply to all suggestions that we receive, we do read them all.

We are always looking to improve Marvel Contest of Champions and we value the opinion of our players-- after all, it's your game too! This forum is designed to be a collaborative effort, so please be respectful when reading and responding to the opinions and feedback of your fellow players. There are a few things you can do to make your suggestions more useful, and thus make them more likely to be implemented.

When making a suggestion, please consider the following:

- Search for other similar threads first
Odds are someone may have already posted on that very same topic! Please use common forum etiquette and ensure you are not creating duplicate threads on a topic that has already been discussed. Do not open new threads for a topic that has been replied to and closed by a member of our developer or moderation team.

- Think about all the users.
Everyone wants to be more powerful, and for the game to grant more items. But would you want those changes to be put in place for everybody? Think about how your feature idea will affect the game and community as a whole, not just your specific player type.

- Identify the purpose of your suggestion.
You should know what your suggestion is supposed to accomplish. What problem or opportunity do you see in the game, and how will you resolve it? How does your suggestion make the game better?

- Clearly state your suggestion as the title of your thread.
While your idea may be awesome, it is possible that someone will have already posted a suggestion similar to yours. By clearly stating a summary of your idea, you help other players quickly search for and respond to your suggestion. Do not address your threads directly to Kabam staff or insist on acknowledgement. Posts that do not use a clear thread title may be deleted or edited for clarity.

- Don't expect things to change right away.
Even if we love your idea, it will be several months before anything changes. If we choose to impliment something, we need to plan out the new feature, create specification sheets, assign programming resources, test it several times, and finally release it. By the time the feature is in place, it will probably have been tweaked and modified in many ways, and you might not even recognize it.

Remember that presenting your ideas in a well thought out manner will not only help us to consider your suggestion but will also help other players give their feedback.

We look forward to hearing your suggestions!
Post edited by [Deleted User] on
This discussion has been closed.