A Fantastic Synergy Discussion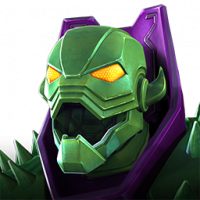 Kabam Vydious
Posts: 3,588
Administrator ›
Hello, Summoners!
Reed Richards has made his appearance in the Battlerealm to fight alongside his family in hopes to escape the perils brought on by the Grandmaster. Teaming up this family enhances each of their unique abilities making them more powerful than they ever were before on their own. Their Synergies definitely pack a powerful punch making them a force to be reckoned with. However, they aren't the only ones in the Battlerealm with enhanced Synergies when teamed up with allies or even enemies.
We want to hear what team up is your favorite for Synergy and why! It could be old, could be new. Maybe it's completely rare to see in a fight, but it works well for you. So share it in the comments, let's kick off this fantastic reunion with an even more fantastic discussion!
To start, one of my favorite team up Synergies in the game is Fearless between Void and Killmonger! Not only does it have a name that has the two ready to jump in, but it benefits them both in a fight with slight health regeneration. At times it may not seem like much, but that slight boost can get me through the end of some tough fights.