Corvus is outdated for act 6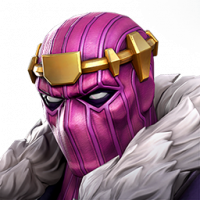 GOTG
Posts: 1,027
★★★★
More precisely, from 6.3 onwards.

In 6.3 average defenders rating is equal to ROL and even maxed 5* Corvus with 4 missions fulfilled CAN NOT beat them in just 20 hits. Sometimes I had to go through 50 seconds cool down time TWICE to finish fights. It's horrible.

It's obvious that Corvus can't make impact in 6.4 unless you are willing to revive him a few times per match. Now Cull Obsidian may become a better choice as a ramp up damage dealer.

Corvus as a great option for end game content is finished unless you got a 6* rank 3 version of him.