Summoners, earlier today a notification for a Guardians of the Galaxy gift was delivered to some Summoners. This was done by accident, and we apologize for any confusion this may have caused.
Featured crystal idea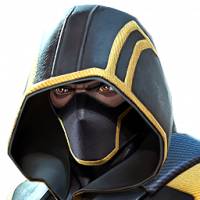 Aomine_Daiki10
Posts: 1,094
★★★★
Why can't we have a 5* or 6* featured hero crystal whereby the champions there will consist of New champions/ rework champs and god tier champs only. Even if it is a one time thing I think it will be nice not seeing champs like Magneto and iron patriot or better still a community vote for champs that will be in the crystal it will be nice.