UPDATE: A new Hotfix (v32.2.3) is now being released to address this issue. Please keep an eye on your App Store for this update to address the below issue.
We are currently experiencing an Error when Summoners view a Champion's Synergies while in the Champion Selection screen in Arenas and Duels. We are aware of this issue and are working on a Hotfix to address it. In the meantime, please avoid using the synergy menu to prevent this error and crash. We apologize for this inconvenience. Updates will be posted here:
https://forums.playcontestofchampions.com/en/discussion/293506/error-when-looking-at-synergies-from-champion-selection-screen
Mephisto Takes Damage from Nova Flame???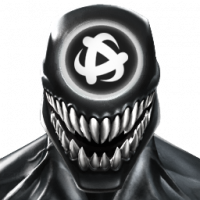 Midknight007
Posts: 718
★★★
Mephisto is supposed to gain power instead of damage from incinerate energy:
Yet Mephisto takes damage from Human Torch (especially when Nova Flame is placed on him:
Yet Nova Flame is treated like Incinerate Debuffs... Why would this suddenly change the type of damage being taken? I would think the issue is that how the passive damage is programmed is not allowing Mephisto's ability to prevent the damage (as it is a passive charge that is treated like a debuff).
Can Kabam clarify this, as it looks like an oversight?