U.K MCOC Meetup Saturday March 21st 2020 @ Meltdown London - Hosted by Seatin, Rich The Man & K.B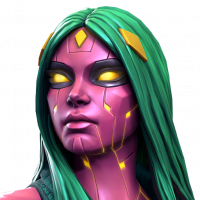 Seatin
Posts: 54
★★★
Finally after far too long we're going to be hosting an U.K Marvel Contest of Champions Meetup at Meltdown in London!
If you like playing Marvel Contest of Champions, chatting to nerds and getting drunk, then this event will be a blast!
Myself (Seatin) and YouTubers Killer Beezy & RichTheMan will all be there hosting. There might even be a bit of MCOC swag from Comic Con that we've got to giveaway as well!
The event will be on Saturday March 21st at Meltdown London from 4pm onward. Since this event is being held in a bar and we'll be getting increasingly drunk it's likely limited to 18+ as the night progresses.
Post to the event on Facebook or here if you've got any questions & if you're on Facebook register your interest by joining:
https://www.facebook.com/events/448546859408739/
- So we have a rough idea of numbers!
Look forward to seeing some of you in March!
~ Seatin