Cost of 6* shards in Squirrel Store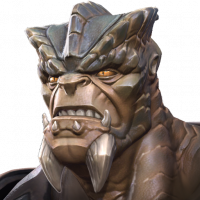 the_eradicator
Posts: 249
★★★
The Squirrel Store is great and all the other rewards are great as well. Also the solo objective rewards.
Everything is great!!
The one thing bugging me is the amount of acorns for 250 6* shards. Its close to 60K for just 250 6* shards.
This is 2020 and I do not think its a reasonable price for such low amount of 6* shards. I know they are already giving a bunch of free stuff but shouldn''t the rewards scale. For cavalier players this amount is so low. Its not as if we will get a god tier champ from the 6* crystal every time. Just something to put out there.