AOL Mephisto question.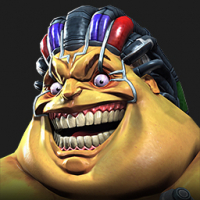 HughJanisole
Posts: 118
★
I've never used Mephisto and don't really know how he works as far as his regen is concerned. If I take Aegon into AOL and die against a Mephisto does that give him the ability to regen?

I have a R1 six star Torch unduped but I'd rather bring in Heimdall and just push through Mephisto with Aegon if possible.

Team will be
R5 200 Aegon
R5 200 Doom
R5 40 Nick Fury
R4 60 Quake
R1 Torch or Heimdall.

If I die when using his prefight I'm screwed and it makes him worthless on the team and I think I can solo him but what happens if I don't?