Looking for 3 - silver 2, 40m+ AQ, no donations no minimums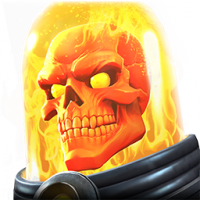 Moosetiptronic
Posts: 648
★★★
Hi all,

Looking for 3 to join our motley Crew...

We are comfortably silver 2 and could push silver 1. 2 BGs but may go to three.

We hit 40m+ in AQ now we are running 3 BGs and with 3 not decent people, we should be able to hit 50m+.

We have an average rating of 500k, hit 500k in SA and most thresholds for the 3 day events. We also do well in the big events like gifting.

We have some very active players, from all over the world and you do not need to have line.

About you? Ideally uncollected, decent attackers and defenders and take AQ seriously. Minimum of 300k rating, ideally 500k plus, so you don't struggle in AQ as we have pretty high prestige.

Check us out in game. Ilovescotch.

Also on line under the same ID.