Looking for two active players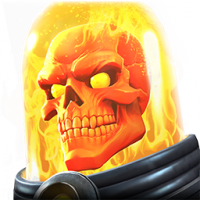 Moosetiptronic
Posts: 653
★★★
Hi all.

Looking for 2, ideally 400k rating, uncollected and have a few decent champs to cover AQ and AW.

We have average rating of 450k, a number of cavaliers, hit 40m+ in alliance quest, silver 2 in war. We have no rules on minimums and top 400k in SA and hit most 3 day events.

We don't need boss killers, just people who are very active and want to push on in AQ.

Line is not needed, but can be used. We are fundamentally chilled in Outlook, but want people who enjoy progressing.

Ilovescotch in game and on line.

Check us out.