Summoners: The Thronebreaker Progression Point has been delayed, and will not launch October 1st, as previously planned. We are aiming to launch it next week and will have more information for you all as soon as possible. We apologize for the delay and thank you for your understanding.
Regarding the "Trade 3 Tier 4 Class Cats for ONE of your choice"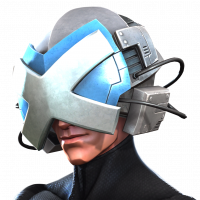 DeezNutz3832
Posts: 2
★
Just my two cents: tier 4 ANYTHING is hard enough to come by between spending money and hours of grinding. And maybe there are players out there that have a truckload, but personally I think it's a garbage deal. If you want to do something useful make it easier to get tier 4s so the majority of us can get our 4 stars to level 5 so we can take part in all of the new story and event content and maybe get a 6 star one day. Or possibly level up the few 5 stars to a PI where they won't get their ass kicked on 5-2. Plying is fun but literally no one wants to grind for hours and hours to get a fragment. It's truly a kick in the pills. Or maybe I'm missing something totally. All I know is I'm starting to realize again why I deleted this game from my iPad and phone 2 years ago.