Next R5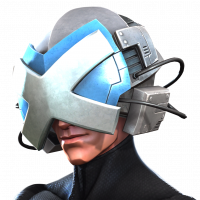 X_Factor_Agent
Posts: 2,602
★★★★★
Currently i have R5 5* Quake, CMM, Sym Supreme, CAIW. I have 3 champs in mind for my next rank up.
-Ghost i have duped at around sig 80. I have all her synergies, but wasp is only a 4*. I also need the opponent to play aggressive so i can use ghost well. I don't have suicides on very often.
-Nick Fury is also someone i want to Rank up. I more recently got him and brought him up to R4 sig 40. I don't have the skill catalysts to rank him up and i don't have deep wounds maxed. I've been spending most of my units on variant exploration. I'm usually running Quake, CMM, and NF in AW.
-Then we have Colossus who I've fallen in love with. He's about sig 80 as well. I don't have any of his synergies as a 5* except Emma Frost. I have 5* UC, but as i know Juggernaut has one extra synergy with Colossus.

I have more at R4, but these are the ones i want to R5, and can only choose one for now. I'm currently at 6.3 and have 100% V3 and 4. Working on V2 exploration now. I also might do my first LoL run soon. I did a moc trial last week with R4 Ghost and Nick Fury. Didn't get to far without suicides. I put on suicides for a bit though and got 4 fights in with Ghost.