Great champs that aren't talked about enough.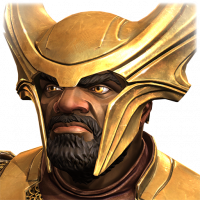 ẞlооd
Posts: 1,942
★★★★
Which champs do you guys think are really great and/or useful that people don't talk about enough? I'm gonna start with Sentinel.

He's been one of my top and most used champs since I pulled him over half a year ago. Great damage once ramped up, double immunity, and some nice utility. Besides the variants, I feel like he doesn't get much mentioning. Just trying to get the word out for newer players of some of lesser known champs that are still amazing.