Dungeons Are Closed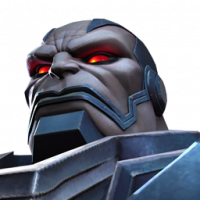 Kabam Miike
Posts: 6,318
Administrator ›
Summoners,

We wish to inform you that the Dungeons will not be reopened in March. They will return in April, but reborn in Ultron's Domain. Prepare yourself for the newest evolution of the cooperative game mode, Incursions! So don't panic when your Dungeons Potions and Revives change to Incursions Potions and Revives.

Incursions give a whole new identity to the Co-Op mode, and we can't wait for you to try them. Lots more information will be coming to you before the launch of Incursions in late April.

Don't worry! The timer for all Dungeons Crystals will be extended to make up for the missing month.