Updated Rewards for Act 1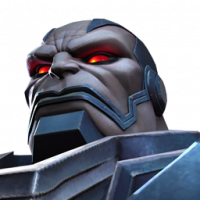 Kabam Miike
Posts: 6,318
Administrator ›
Summoners,

Earlier today, we updated the rewards for Act 1. The rewards now focus more on obtaining, leveling, and ranking 2 Star Champions, which is what most Players focus on at this point in their journey.

Some of the encounters have also been updated.

Any Summoner that completed Act 1 in the last 90 Days will receive the difference in Rewards awarded to them. This will be delivered early next week.

Act 1 is just the beginning! We look forward to updating later Act Rewards in the future as well, aiding players in a smoother journey on their way to becoming Uncollected and beyond!