Missing Purchased Character and replaced with other characters.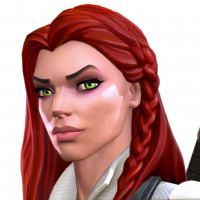 Puttyman
Posts: 1
Today I purchased the 3 Star Deadpool Bundle but when I got back to the app, they where gone and replaced with a Rhino and Black Panther. I started the game with Spiderman and Ironman. Then I bought the Deadpool bundle and upgraded the two star to max as well as Spiderman. Then I recieved a crystal and opened up a Wolverine and leveled him to max. I also opened up a Vision as well. But when I came back to the app, both Deadpool's and Wolverine are gone and replaced with Rhino and Black Panther. I wasn't aware of this and opened up a crystal and got 2 Daredevils and then realized Deadpool was gone. I would've never purchased the Deadpool pack for this to happen. I'm very upset.
This discussion has been closed.