**HOTFIX AND GOODIES**
Our latest Hotfix is now live for both iOS and Android! Please manually update your game. Additionally, because of the bugs' impact on energy refill consumption, we have provided summoners with Energy Refills and a few other items to assist in the Contest! Sign in and check your messages now to claim yours!
Champion Rank Up Requiring 2 different Tier 2 class catalysts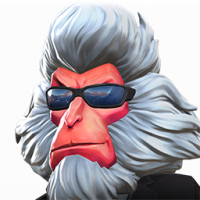 bubbapost1979
Posts: 20
★
Hello, I am attempting to rank up my 4* Karnak from rank 1 to rank 2 and it's requiring 4 Tier 3 Basis, 2 Tier 2 Skill, and 1 Tier 2 Cosmic catalyst, but when I attempt to rank up my Falcon, it only requires 4 Tier 3 Basis and 2 Tier 2 Skill.
Here are my specs:
Device: iPhone XR
OS: 13.3.1
Game Version: 26.0
Mobile Carrier: T-Mobile
Both Cellular and WiFi