Get a Free 3-6 Star Baron Zemo this Week!
Log in to the Summoner's Market at
https://store.playcontestofchampions.com/
and claim the Baron Zemo Selector between 10am PT November 24 and 10am PT on December 1st.
Proven and Below: 3-Star
Conqueror/Uncollected: 4-Star
Cavalier/Thronebreaker: 5-Star
Paragon/Valiant: 6-Star
You can only claim this Baron Zemo one time. The Baron Zemo is delivered as a selector, claiming it will require you to choose your rarity immediately. If you plan to change your Progression level during the Cyber Week event, we suggest you wait until you have made that change before claiming this selector.
Champion Rank Up Requiring 2 different Tier 2 class catalysts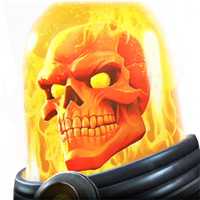 bubbapost1979
Posts: 22
★
Hello, I am attempting to rank up my 4* Karnak from rank 1 to rank 2 and it's requiring 4 Tier 3 Basis, 2 Tier 2 Skill, and 1 Tier 2 Cosmic catalyst, but when I attempt to rank up my Falcon, it only requires 4 Tier 3 Basis and 2 Tier 2 Skill.
Here are my specs:
Device: iPhone XR
OS: 13.3.1
Game Version: 26.0
Mobile Carrier: T-Mobile
Both Cellular and WiFi