Earlier today, there was an issue where Summoners that logged on shortly after the Login Calendar switched over for the day didn't receive the Cosmic Ghost Rider login crystal. We've fixed the issue for players receiving the crystal now but will have to collect data and send out the crystal to all players that didn't receive it next week. We apologize for this inconvenience and look forward to making it right for you all.
MTG Easter Egg in Sorcerer Supreme's Special Attacks
jnikolas92
Posts: 192
★★★
Having a bit of a nerd freak out here! was just looking over Sorcerer Supreme's abilities and something jumped out to me....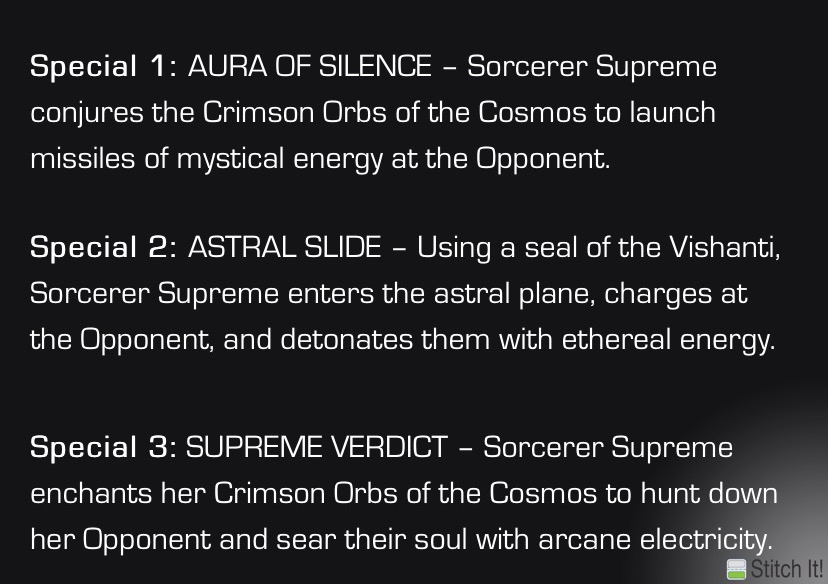 Astral Slide! I played that card/deck in 2003 Standard...what a throwback!
turns out the other two specials are MTG references too!
As a UW Control player in Pioneer I can't help but smile at her SP3...
thought it was pretty damn cool
@Kabam Miike
@Kabam Vydious
. hopefully theres a few other planeswalkers out there in the MCOC community!