We are currently experiencing an issue causing a delay in delivery of Summoner Advancement, the Alliance Quest event, and other 3-Day X-Men use event. We are working to resolve this, but it will likely take a few days. We will ensure that these rewards are delivered to affected Alliances. Please do not change Alliances until your rewards are delivered.
MODOK's Labyrinth of Legends?
My_Superior
Posts: 2,086
★★★★
MODOK and his trusty sidekick Abomination have solved the Labyrinth of Legends! Here's the proof of his work.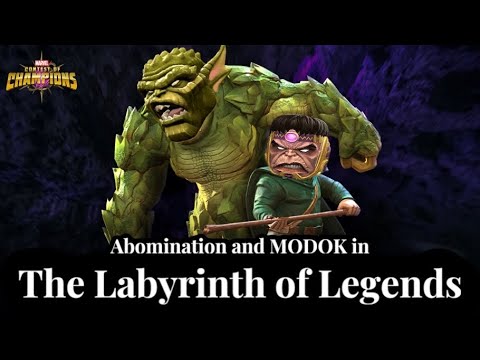 So to summarize, using suicides, MODOK has the damage output to clear most Labyrinth fights in one go. Even better, those suicides actually heal MODOK thanks to his synergy with Abomination. This creates a situation where, though it may take a while, MODOK can finish these fights at full health. Now what if he gets hit? Well actually he doesn't. No seriously, MODOK's Forcefield will stop him from being hit more than once or twice which minimizes the damage and allows him to heal it off. All of a sudden those small chances to evade found in every Labyrinth fight seem a lot less scary and intercepting is a breeze when you have a forcefield to fall back on. Granted MODOK doesn't need to intercept many attacks when he can just hold block and bait heavy attacks. Anyway that's the just of it. Two champs on your team and three empty slots to do with what you will. MODOK can clear the Labyrinth of Legends!