(6.2.2 Sinister) Finally got tired of waiting for the Hiemdall synergy..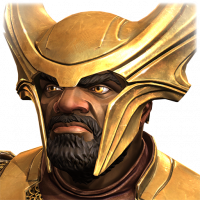 ẞlооd
Posts: 1,959
★★★★
So yeah.. I finally got fed up waiting for Angela or Hela to do this quest, but I did have possibly the only champ who could solo without synergies (Quake). I had a couple boosts and a dead NF. I don't know the math, but I'm guessing it did pretty much nothing for me lol.. I didn't solo though. (Used 3 revs I think)
Anyways.. If you don't have the synergy, CMM, or Hype, but you have a Quake and you hate yourself, here's half an hour of Groot gameplay.