UPDATE: A new Hotfix (v32.2.3) is now being released to address this issue. Please keep an eye on your App Store for this update to address the below issue.
We are currently experiencing an Error when Summoners view a Champion's Synergies while in the Champion Selection screen in Arenas and Duels. We are aware of this issue and are working on a Hotfix to address it. In the meantime, please avoid using the synergy menu to prevent this error and crash. We apologize for this inconvenience. Updates will be posted here:
https://forums.playcontestofchampions.com/en/discussion/293506/error-when-looking-at-synergies-from-champion-selection-screen
Why can't we access the stash from the fight screen?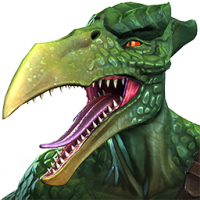 crogs
Posts: 630
★★★
I see how you guys add things to the game that don't make much sense. Like accessing crystals from the my inventory when it doesn't even take you back to my inventory and there is already a whole crystals tab. Or how you can't even keep consistent order of crystals or items and so forth.
But when you're fighting and run out of potions or boosts and know they're sitting in the stash to have to back out of the fight screen, quest and go over to inventory and stash to add things adn then go back, is a royal waste of time, especially if you are using boosts. Not to mention having these approaching or over 10k Champs that chew through low level pots like nothing.
Afyer 5+ yrs of development, I would've thought something like this would be easy as pie. Throw a stash button to the left or right of the single champ/team buttons as well as the boosts/loyalty boosts buttons. And backing out takes you back to the boosts or potion screen. Easy peasy.
Thoughts?
@Kabam Miike