**UPDATES TO ENLISTMENT GIFTING EVENT:**
To prevent exploitation, we will prevent new Accounts from being able to Gift enlistment crystals. We will also be taking action on those who are using 3rd Party Sellers, Bots and other farms to gift themselves mass amounts of Enlistment Crystals. Lastly, we will be adding an expiration timer to Enlistment Crystals. All unopened Enlistment Crystals will expire on Oct 18 @ 17:00 UTC. For more information, please see this post:
https://forums.playcontestofchampions.com/en/discussion/346104/updates-to-enlistment-gifting-event
**KNOWN ISSUE**
We have adjusted the node placement of the new AW maps to better allow path traversal. As a result, defender placements have been reset. Please, take a moment to re-place your defender setup. We will be pushing out a message in-game shortly.
incursion : not getting top zone rewards after tier promotion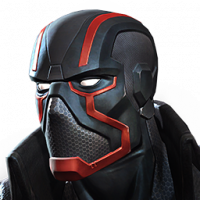 kepalahotakko
Posts: 54
★
hello all
on my alt account i started the incursion in tier 5 ( having more than sixteen 3* champ) which makes me eligble for sec 2&3 top zone rewards
mid round i opened enough 4*( i have 9 now) to get me into tier 4 but since the rounds is already started im still stuck at tier 5 with rewards for sector 2 locked out for me.
today as the incursion rounds refreshes, im in tier 4 and eligible for sector 4 rewards.. i am still unable to get the top zone rewards for tier 4.
i want to know..does your team PI has anything to do with top zone rewards eligibility? my team PI was around 7000 (sector 4 range is 6000-9999)...i played with my main acc and brought team PI a bit higher ..does that effect the rewards for my alt account top zone rewards??
or does the top zone rewards locked out even if u get tier promotion midway and only refreshes the following month?