Kamala Khan nullifying Buffs outside of her stated ability to remove Armor up buffs.
CoatHang3r
Posts: 4,952
★★★★★
Super simple, Kamala Khan's ability page state s that her special attacks (based on fury count) remove Armor Up Buffs but this ability removes any Buff instead of exclusively Armor Up Buffs.
Video: Kamala Khan removes Fury Buffs from Ægon, Power Gain and Precision Buffs from Vision (Aarkus), Power Gain Buffs from Silver Surfer and Annihilus's Control Rod and Fury Buffs.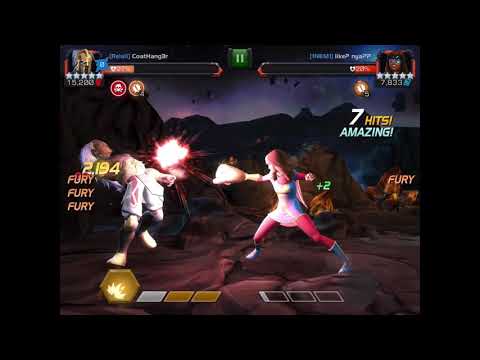 This is present in all content, the video was recorded using duels.
iPadPro 10.5
Latest iOS
Current game build
WiFi