Timing changed on A.I. And drop rate on solo crystals not matching what is stated?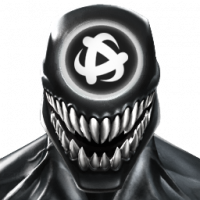 ONEABOVEALL90
Posts: 25
★
In-Game Name: ¤B£ACK0RD€R90¤
Device and Model: Samsung Galaxy S20 Ultra and IPad Pro 12.9 3rd Generation
Device Operating System: Android 10 and iOS 13.4,1
Cellular or WiFi: WiFi and Cellular AT&T and Comcast
Game Version Installed: 27.0.0
Game Mode: All
This is a question to all summoners and developers...
Has the timing for dexterity and dodging specials changed?
I used to be able to 100% dodge cables sp1 100% of the time prior to these last 2 updates. There are issues with other champs I will leave a video at a later time showing what I'm talking about. Were these fixes or are they bugs?
Plus issue with the drop rates for especially lesser solo crystals not matching drop rates I get trolled with xp boosts? 5 out of 6 are Experience boosts.
Also no sound animation with parry when fighting Namor...
Error with help buttons from time to time in arenas: when pressed it works... Then leave and return and it will be like you never completed the action - I've posted about this before. Please elaborate on these subjects.