28M ally looking for a new member for AQ map 5x5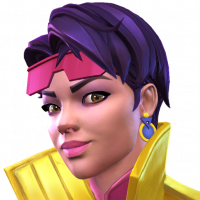 Nosiem
Posts: 188
★
Looking to fill 1 spot asap!

AQ map 5x5 with modifiers, 200M+ scores
AW gold 3, and most times gold 2. We do war during the season and take breaks off season.

Please have a minimum of 11 - 5 star champs at r4 and r5 (or equivalent) and better.

Alliance tag: GLOME
Line app: nosiem

Check out the alliance and message me on Line and let's chat.