Quake players noticing any strange AI changes lately?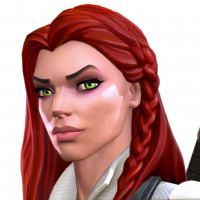 Kill_Grey4112
Posts: 64
★
Originally I posted about an issue where courage mastery doesn't give quake's aftershocks a damage boost anymore. Now, I found a new issues where the AI sometimes doesn't complete their combos when you're in the corner. It hasn't really happened before, so it seems it came with this update. It might seem like a minor issue but, as a quake player, you'll look out for the last medium or the last light. But instead the AI throws a half combo, dashes back, and dashes in immediately. It really messes up the rhythm because, depending on the way it happens, it can cause someone to unintentionally drop their heavy and get comboed in the corner.
Anyone else noticing this?