Marvel Contest of Champions: Short Term Roadmap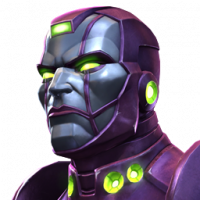 MCOC Team
Posts: 398
Administrator∙Moderator ›
Hey Summoners,

Lately, we've received a lot of feedback on the content and direction of The Contest from many of you. You've expressed concerns, desires, and frustrations over Content, Rewards, and the direction of the game.

We've taken a look at our upcoming roadmap, identified areas where your feedback aligned with what we had planned. We looked at features that we could adjust, and added features or updates where we could in the short, medium, and long term.

Today, we'd like to share with you some of the adjustments we have made that will be coming in the next 1-3 months, as well as introduce some updates that we had already planned and have been working on for a few months now.
Delaying Book 2 Act 1 to re-examine the Intent and future of Act ContentI

We're going to take some time to step back, re-evaluate the intentions of Book 2 Act 1, and for Story Content in general. We do not have a new timeline for when we will reintroduce the next Act of the Story at this time but expect it to be very different when it does come back.

We had planned to move on with Book 2 Act 1 pretty quickly after the end of the Beta Test and hoped to iterate on that pretty quickly to get to Chapters 2, 3, and 4 at a quicker pace than Acts 4-6 to give you a more regular top-tier challenge and to let us explore Carina's story more. After we started the Beta Test, the feedback made it obvious that we were not going in the right direction with this new content.
Moving Back Issues #5: Blood and Venom forward

Originally planned for a September release, Back Issues #5 has been moved up to release in August. This may be further out than some may have hoped for, but we are only able to move this forward in our schedule after we pushed back the release of Book 2 Act 1. Back Issues are a fan favorite, and we know our Summoners enjoy the creativity and problem solving that they bring, and the value they can bring to some of your lesser-used Champions. We want to bring you more of that content in the future, but don't have anything concrete to share at this time.
Improvements to Alliance Quests

In June, we'll be introducing a new Alliance Ticket system that allows Alliance Leadership to start any Map that they would like, and instead of relying on an Alliance Treasury, Alliance Members will use Alliance Tickets that they can purchase with the resource of their choice.

More details on Alliance Tickets can be found here.

In early July, we'll be giving Alliance Quests a Mid-Season revamp that will refresh encounters, change up rewards, and add a new tier of Alliance Quest modifiers that will reward Summoners brave enough to take them on with high tier materials like Tier 5 Class Catalyst Fragments! We'll also be updating the AI of opponents in Map 5 to match the AI of Map 6 and 7.

These updates have been in the works for several months now. We know that they do not address all of your concerns in regards to Alliance Quests, and are still exploring other pain points in Alliance Quests that players have surfaced.

Alliance Quests are a fundamental part of the Alliance experience in The Contest, and they require commitment from before you even start the Map. These improvements will alleviate some of the burden that resource donations have on individual Summoners, and make sure they are rewarded for their efforts.
Improvements to Alliance Wars

Summoners put in a lot of effort, and don't feel that they are receiving proportionate rewards for it. Our goal is for Summoners efforts across War to be fully rewarded. They also don't want to run into the same Defense Tactic and Defenders in every single war. With Season 19, we want to start to address those two major concerns, with the help of the Grandmaster.

When Season 19 starts, the Grandmaster will return to the Battlerealm and will be taking over his corner of The Contest, Alliance Wars! His return will bring an update to Rewards, and give a facelift to Defense Tactics.

Defense Tactics have not met their goals. They are meant to encourage more diversity in Attackers and Defenders, not establish a static Meta. Not only is the Grandmaster bringing new Defense Tactics into the mix, under his rules, Attackers will also gain a bonus from the Defense Tactic that is chosen when it positively affects a Defender. For example, on Flow, Control Attackers will gain a bonus against Control Defenders. We'll also continue to make updates to existing Tactics that prove to be more punishing than others.

Season 19 will also bring more improvements to Matchmaking so that the mode remains competitive but fair.

Look for more information on Season 19 and these changes to Alliance Wars in late June.
Alliance Leadership Tools

In addition to changes to Alliance Quests and Alliance Wars, we've also been working on some tools to help Alliance Leadership manage their Alliances. Our first steps in that direction will be premiering in July. Battlegroup Assignments, and Top Attackers/Defenders.

Battlegroup Assignments will allow Alliance Leadership to assign a Battlegroup for Alliance Wars and Alliance Quests to each Member. When that member tries to join a War or Quest, their assigned BG will be highlighted. Members will still be able to join a different BG, but they will be warned that they are entering the incorrect BG.

Top Attackers and Defenders is a new feature added to a Summoner's Profile that is only visible to Friends, and Alliance Members. Summoners can now choose up to 30 Champions to display as your best Alliance Quest Attackers, Alliance War Attackers, and Alliance War Defenders. Alliance Leadership can use this roster info to help them better plan placement and BG Assignments, reducing the need to ask for screenshots in an external Application.
Updating the Rewards for Abyss

The Abyss of Legends is the apex of Everest content in The Contest. It is the most difficult, and end-game of content available in-game, but many Summoners that have delved into and survived the Abyss have been disappointed in their rewards.

We are not sure exactly how at this time, but we want to update the 100% Exploration rewards to address this and give Summoners a better chance to receive something that is beneficial to their growth and progression in The Contest. When we have more of an idea of what that looks like, we will let you all know.

For those brave souls that have already 100% explored the Abyss, don't worry, you'll receive the reward update as well.
An Updated Roadmap

We mentioned earlier that we wanted to give you all a Roadmap of our Priorities, Projects, and Vision for the future of the Contest. This is still the plan, but now, we're taking some more time to ensure that our current map addresses the concerns and priorities that you have all brought up lately.

As a diverse group of Summoners, you all have a variety of different priorities and concerns, many of which will contradict those of another Summoner. Making positive changes for the future of the game that is good for all Players will take time. These are what we are able to do in the short term.

We plan on having more updates for you all in the near future. We'll have more information on an updated Roadmap, and more changes we plan to make in the medium and long term for you in early June.

Thank you all for your continued support and feedback, and for always striving to make the Contest the best it can be.

- The MCoC Game Team