Earlier today, there was an issue where Summoners that logged on shortly after the Login Calendar switched over for the day didn't receive the Cosmic Ghost Rider login crystal. We've fixed the issue for players receiving the crystal now but will have to collect data and send out the crystal to all players that didn't receive it next week. We apologize for this inconvenience and look forward to making it right for you all.
Thanks for the heads up... Not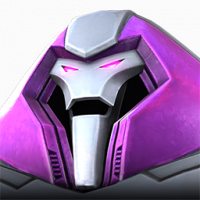 vinniegainz
Posts: 895
★★★
With something as game-changing as this mastery core deal do you not think we should have had a heads up or a hint?

Just spent 3k+ units on cores within the past couple days so yes that is why I am salty.

It feels like we got hit (with an obvious much smaller scaled) 12.0.

Kabam has been great with all heads up they have been giving with future updates so I am baffled why one like this was overlooked?

I am hoping that I must have overlooked kabam mentioning something like this.
This discussion has been closed.