Recover Account - I need your help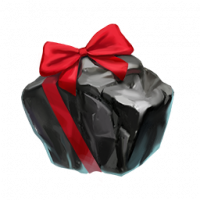 VanXyTh
Posts: 1
So I recently got back into mcoc. A game I used to play every day four years ago but then stopped playing after a couple of month. So as I said earlier, I want to start playing again but I switched from iOS to Andriod so Game Center/Google Play is not an option. My Kabam Account is the only way I can transfer my account over to andriod, but I don't know which email I used for my account. Obviously I instantly contacted support but the automated replies I got didn't help at all. The questions were:
1. Original Name: This one is easy to answer
2. First two purchased: No idea if I bought something 4 years ago. My iTunes account does not exist anymore so I can't check either
3. The email I had connected: I LITERALLY SAID I FORGOT THE CONNECTED EMAIL
4. Where I created the account: This one is quite easy too
5. When I created my account: I know when I downloaded the game, but how am I supposed to check when I can't access the connected email *
I tried sending them videos of me logging in on my old phone but since it's only bots replying I didn't get anywhere.
So I clicked on the help button ingame and search for a "recover account" page.
That one had following questions:
1. Last two purchases: I could just buy two cheap bundles for this
2. Last Login Date: I can give them the exact second
3. Account Name: Also easy
4. Connected Email: I don't know it
5. When I created my account: * Same as earlier
6. Devices and Operating System: I can give them all they need for every device I ever played on
7. Level, some of my strongest Champions and Alliance name: Also easy to answer
But when I actually try to contact them they lead me back to the first stack of questions I gave you.
Now what should I do?
I tried to get in touch with community managers on twitter but never got a reply.
I really want to play the game but I really can't carry a second phone with me just to play it. And when this phone ends up dying, my account will be gone forever.
Please help me