Alternative to Rank Down Tickets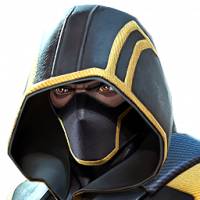 Star_Lord_
Posts: 443
★★
So forget the term "rank down tickets". What if there was a way for us to purchase/earn a way to remove resources from a champ within a given time period? 30/60/90 days. Like test driving a car.

My example is Carnage, while I am not going to debate his usefulness, I will say that many who earned or won him, ranked him to 5/50, 4/45, etc only to find that he is not what they expected. Now just image if they had 1 of these "test-drive" gems and could recover the resources used on a broken, useless, or unwanted champ?

This would be very helpful, as I think we have all experienced disappointment that we could not 100% anticipate without trying it first. I doubt this will upset the balance of the game if you get one every few months...maybe with a Web-slinger type challenge reward.

Just an idea-tweak on the infamous RDT

I posted this in a recent Rank Down post, but I fear it got lost between the back and forth bickering. My thought behind this was that this would everyone from the Vets to the Noobs and not cost Kabam cash and might satisfy those who ask for RDT weekly.

Feedback?