Summoners, the Necrosword Crystals (the crystals in the Knull Cavalier Preview Bundle) currently have a higher than intended drop rate of 6-Star Champions.

We will be leaving the crystals as is for the time being, but will be correcting the drop rates before Knull receives his official release on October 28th. To ensure that this does not affect anybody that purchased this preview bundle, we will be auto-opening these crystals before that date, but this means you will not see what you received. To avoid any confusion, please open your crystals yourself ASAP.
Children of Atom recruiting 8-10 new members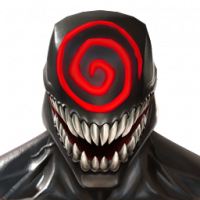 Woody141082
Posts: 160
★
Children of Atom looking to recruit for next season. Looking for around 8- 10 new members.
We run map 4 in AQ but slowly building upto to higher scores and maybe higher maps if we can get the right guys in.
Gold 3 in war but looking to push onto gold 2 next season.
Looking For members with growing accounts or Vets that are looking to take it easy, who can clear war paths and AQ paths without too much trouble and have the roster to run both and still place a decent defence.
Must have line chat, we are very organised and believe communication is key to progressing together.
If anyone is interested add me on line or in game.
Woody141082.