20m alliance, AQ focused; 3,300 glory per round, no line needed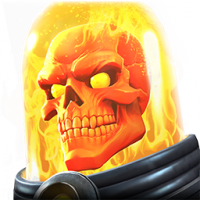 Moosetiptronic
Posts: 648
★★★
Hi all,

Looking for 1, maybe 2. We are 7.9k prestige alliance, running 2 map 4 all 5 days and one map 3. We get just under 110m AQ score.

We are an adult alliance, where people know what they are doing in AQ and AQ is mandatory.

Why map 4? Well, that gives us 3,300 glory, 3 map 6 crystals and 9 map 5, for minimal effort. No checking repeatedly for linked nodes to go down and no always being on...

We have no other requirements, than turn up for AQ on all 5 days.

We run 2 BGs in war, which are optional for end of season rewards (silver 2 normally, but just finished at the top of s3 on the last one). We hit 500k+ in SA with no saving and there are no minimums needed or donations and no line.

Who are you? Cavalier, but fed up with the demands of high map AQ and war, don't want to have to check line or discord 5 times a day and at least 7k prestige.

If that feels like you, then check us out in game; ilovescotch.