5/65 Corvus useful in act 6.1 without suicides?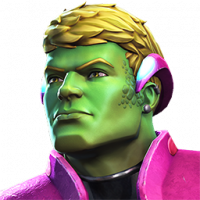 Dashamtvamasiay
Posts: 81
★
The title says it all. I have a 5/65 Corvus unduped. Is he able to clear content in act 6.1 also? I mean, my Corvus with 2 or more charges crits on mediums with a damage of around 4k -4.5k. I have heard many saying that he will get you the cavalier title. But the question is will he get me the title without suicides?
I don't plan to run suicides any time soon, I don't even have the resources.
Any suggestions?