Game account sync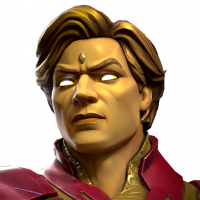 Buck9studio
Posts: 152
★
Anyone know how the game account sync works with the kabam id? I have always been signed into the game with kabam id and it always showed that when going to the login button under settings. However I just noticed today that it does not show me logged in any more. I have no clue how long and my account is all in tack on my device.
What I am worried about is logging in with my kabam id and losing account data.
I believe that the summoner name is tied to server so when I log into the game which I have been playing it will just sync the summoner name server data to the kabam id... Not take **** data on the kabam id and override the server.
Anyone have advice? I put a ticket in with kabam, just impatient so reaching out.