We are currently experiencing an issue causing a delay in delivery of Summoner Advancement, the Alliance Quest event, and other 3-Day X-Men use event. We are working to resolve this, but it will likely take a few days. We will ensure that these rewards are delivered to affected Alliances. Please do not change Alliances until your rewards are delivered.
Uncollected help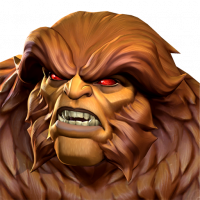 4dlai
Posts: 182
★
Hey there if you have become uncollected please help a brother out
I just finished 5.1 im at 5.2.1 right now
My team is capiw warlock sunspot doom corvus nick hyperion guilly 2099 ghost and omega red all max 4* i also have hiemdall for the synergy 5* r1 any advice?