We are currently experiencing an issue causing a delay in delivery of Summoner Advancement, the Alliance Quest event, and other 3-Day X-Men use event. We are working to resolve this, but it will likely take a few days. We will ensure that these rewards are delivered to affected Alliances. Please do not change Alliances until your rewards are delivered.
Improvements to arena rewards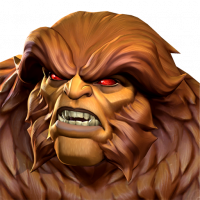 Leotsigalko
Posts: 2
★
So say for instance the basic arena 4* is venompool like at the moment and you get enough from the grind to dupe your venompool, you only get 1 sig on that dupe and nothing else apart from a few 5* shards. All im asking is that its treat the same way as duping a champ from a ceystal is not even the extra shards just the iso would be great especially for growing players.